Improve control over goods being produced with SYSPRO ERP
ERP for Batch Manufacturing
Batch manufacturing operations, such as those employed by numerous chemical processing plants and food manufacturers around the world, are becoming increasingly complex. Meanwhile, increasing globalization means you need to respond faster to demand and speed your time to market. Do you have the flexibility and agility you need to compete?
Discover how SYSPRO ERP software empowers batch manufacturers to improve control over goods being produced, reducing associated costs and downtime. With 360-degree visibility, you can easily decide which batch to make, at what time, by which group of people or machines.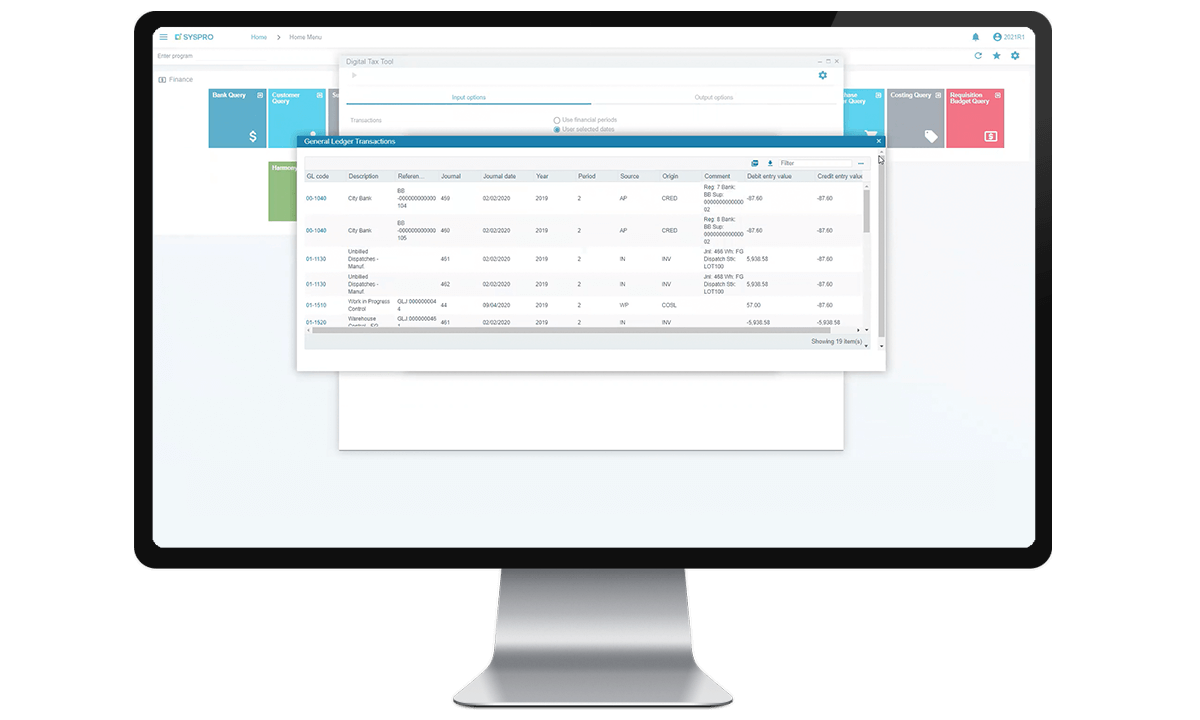 Benefits of ERP Digitalization to Your Business:
Capacity scheduling and utilization
Variable and fixed overhead recoveries
Plant maintenance, both scheduled and preventive
Management of variances in lower cost/sales items
Inventory forecasting and optimization
Purchasing and storage of raw materials or components
Product configuration and change control
Batch Manufacturing Software
Improve Batch Planning Across the Business
Balancing account stock levels, order fulfilment and production processes are all key when creating an accurate sales and operations plan. SYSPRO's inventory forecasting and optimization capabilities provide you with the visibility you need to identify product sales trends, including seasonality, and then determine your optimum buffer stocks and stock level profiles.
In addition, SYSPRO enables accurate production planning and scheduling with real-time data, so you can ensure the correct batch jobs are sequenced to minimize production downtime.
Control Fulfillment and Delivery
Whether you are delivering on a just-in-time (JIT) basis or making aggregate deliveries on specific customer routes and loads, the SYSPRO dispatch process provides the control you need to ensure order fulfillment. SYSPRO's inventory-management functionality provides you with full visibility and control of finished goods in their physical bin locations, and, you can support transactions by showing physical stock in the warehouse. SYSPRO Mobile ERP, our mobility platform, enables you to record transactions in situ, and perform functions such as transfers, receipts, bin transfers and stock counts.
Enable Efficient Batch Scheduling
Whether your batch manufacturing process is a set of sequential operations in a refinement process, or in a blending/mixing process, it's critical to orchestrate your production plan in the right sequence, factoring in planned capacity and availability of raw materials.
SYSPRO ERP features advanced scheduling functionality to help you drive the sequence of operations and jobs, making sure you have a time-phased plan that includes planned change-over, machine cleaning and setup changes. With SYSPRO ERP you can further see total capacity and materials requirements, so you can make sure materials needed at each step in the batch process are on hand.
Optimize Materials Sourcing and Replenishment
Before you start a batch run, you need the right mix and quantities of materials at the right locations. Managing the ongoing cycle of purchasing and replenishment can be really difficult without accurate information. SYSPRO ERP for batch manufacturing gives your buying department the real-time visibility they need to make the right purchasing decisions to ensure materials are available without overstocking.
Streamline Returns Management
The management and control of returns is often an area overlooked by ERP systems. SYSPRO's Return Merchandise Authorization (RMA) functionality helps you respond quickly to customer requests to return products and puts knowledge in the hands of customer service personnel. Plus, information can be fed back to product development to support continuous quality improvement.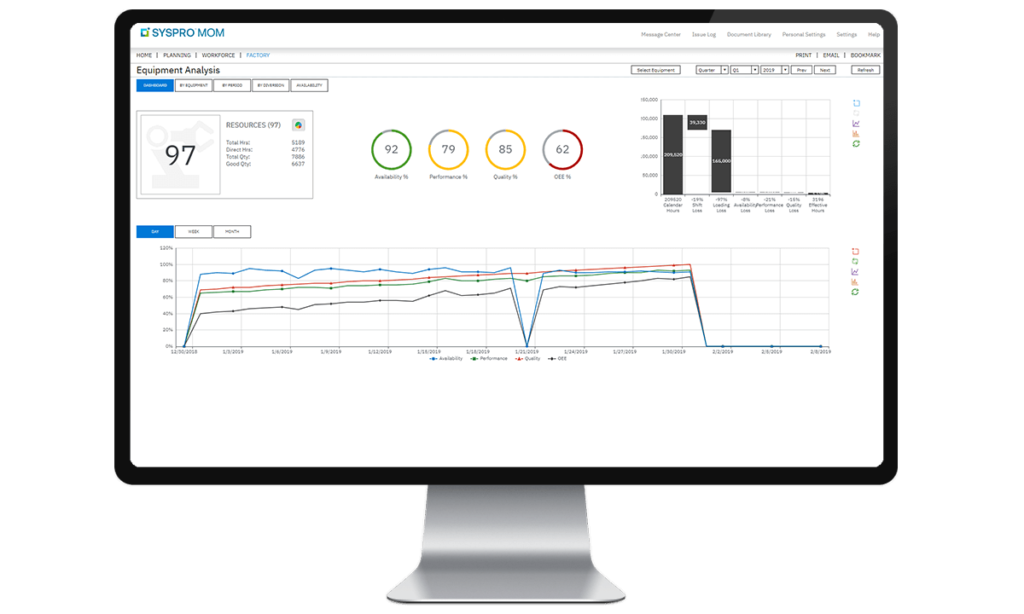 Simplify your batch manufacturing operations with SYSPRO ERP
In batch manufacturing, getting planning and scheduling right can make the difference between profit and loss. SYSPRO has decades of experience helping organizations like yours ensure quality while reducing costs, optimizing inventory and managing a complex supply chain.
Find out how we can help you, too.
Lets work together to create positive change in your business
Get in touch to find out how SYSPRO can assist you and your business today